4 Items to Help Simplify Dorm Life
The Wabash Building offers dorms with a great view of the city along with great amenities, but dorms are still dorms. There are little things you don't find out until after you move in, like whether your roommate snores loudly through the night or your tv doesn't fit where you thought it would.
Here's a small list I've compiled of items that made my dorm life a little easier and can hopefully help you too!
Earplugs/ Sleeping Masks:
There will likely be nights that your roommates/suitemates are rowdy when you're trying to sleep. You don't want to be a party pooper, but you do have to be up early tomorrow and can't sleep with all the ruckus. Sleeping masks and earplugs are great to keep on hand for nights like that.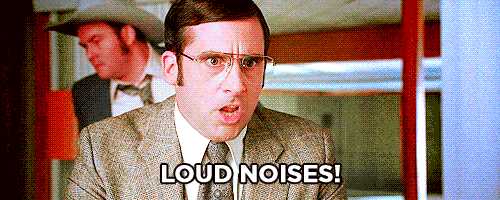 If you're not from a city, you'll have to get used to sleeping with the city noises. The L, Chicago's rapid transit system, runs in front of the building which causes noise every night. Eventually you get used to it, but the first few nights may be annoying.
Tapestry:
Tapestries are great room decor, but are also a very versatile piece of cloth. I use binder clips to hang the tapestry above my bed, it hides the wooden boards above my bed while pinned up and blocks the sunlight/ light when down. It definitely comes in handy on nights I want to sleep before my roommates and on mornings I want to sleep in.
In warmer weather I like to take it across the street to Grant Park and sit in the grass, just remember to bring something to weigh it down!
Sick Kit:
Getting sick in college sucks. Nothing is worse than waking up with an aching body, sore throat, no medicine, and no one to run to the store to get medicine for you. Luckily, if you plan ahead and create a "sick kit" you can have what you need without leaving your room.
It doesn't have to be much, just enough to get you through the day or until you can see the doctor. These are also great presents for friends who are also going to college or for roommates/suitemates. The kits don't have to be big, I keep mine in a small freezer bag in a drawer.
Here's a list of recommended items: 
– Thermometer
-Cough Drops/ Throat Spray
-Tea (for an upset tummy and sore throat)
-Your Go-To Flu/Cold Medicine
-Tylenol/Advil
-Bottle of Water, Gatorade, or Pedialyte
-Vapo Rub
-Immune Support Tabs
-Cheap Toothbrush/Toothbrush Head Replacement (to use while sick and dispose of after recovery)
-Tissues
– Antacids (Zantac, Pepto-Bismol, Tums)
Tip: If you don't want to keep full sized items in your sick kit, buy from the travel section. There you can find mini versions of Tylenol, Pepto-Bismol, tissues, and more. 
If you plan on bringing a tv, you'll have to find somewhere to place it. Some room layouts make it easier to simply set your tv on your assigned desk. My assigned desk was next to a pillar that blocked the tv if I tried watching it from my bed.
For my first semester, I used a small $9 table I got from TJ Maxx (about a 10 min walk from the dorms). Combined with an extension cord, it allowed me to move it around the room as I pleased. It was great until I noticed that it was in the way sometimes and people would accidentally bump into it.
By my second semester, I opted for Huk Mounts which are a great option if you are looking to save space. The Huk Mount is a set of metal brackets that screw into your tv like a tv mount then can be mounted.
If your bed is lofted or bunked, you'll likely have wooden slats, like the picture above, that will make it easy to mount the brackets on. Since Huk Mounts have to be mounted, your tv's placement is limited to where it can be mounted. Ultimately, the best option depends on the room layout and the way you settle in the room.
I hope this list helps you plan for life in the dorms. Let me know in the comment section below if you have any questions, comments, or other recommendations: