Mini Tour of the Wabash Dorms
Room selections for incoming Roosevelt University first year students open May 1st, here's a breakdown of what it's like to live in the Wabash Dorms. Spoiler: it's awesome!
Let's start off with what kind of dorm is right for you:
Dorm Styles:
There are Single, Double, Triple, and Quad room types. They each come at different price points. All dorms are suite style so regardless of what room style you get, the bathrooms will be shared with other rooms in the suite.
Can You Afford It?
Even though there's a "total" for the dorm room cost, that does not include all the things you will need to purchase. Trust me, miscellaneous purchases add up. There's money that you will need to budget for things like laundry detergent, dish soap, cleaning supplies, going out, food purchases, dryer sheets, school supplies, toilet paper, and more. Remember, you'll likely be here for a full school year.
Tip: There is a Food & Hygiene pantry on campus that's worth checking out if you are in need, it's located in the Wabash building on the third floor, room WB318. 
Do You Want Roommates? If so, how many?
Roommates are part of the stereotypical college experience. Not everyone is a people person but learning to get along with others is a valuable life skill. Opting for a roommate saves money, but you lose privacy and risk being the combination of roommates that just can't get along. Sometimes people make the mistake of expecting to become friends with their roommates, which is a great optimistic outlook, but leaves room for disappointment. The ideal roommate situation is simply being able to live together with little conflict.
Having roommates saves money and encourages you to be social. It's nice to have people to talk to when you need to and there's the chance that you'll meet a great person who becomes a lifelong friend. Roommates are not for everyone, but they are worth a shot, especially freshmen year when class loads are lighter.
My Quad Dorm Experience+ Mini  Wabash Dorm Tour:

For my first year at Roosevelt University, I decided to opt for the quad style room. The room is shared with three other people and the room is within a suite that has a total of seven people. I chose the quad because I wanted a bigger room and living in shared space has never bothered me. This year I lucked out by getting roommates and suitemates that all get along.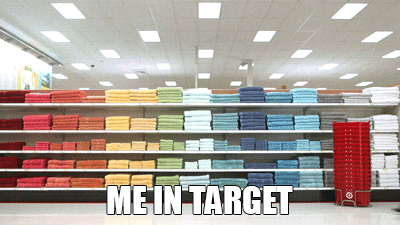 Tip: When we first moved in, we all made a Target trip together to buy communal supplies and we evenly split the cost. We bought a shower curtain, bathroom mats, cleaning supplies, a broom with a dustpan, and toilet paper. The total was around $50 but split among seven people it was much cheaper and saves space since we all shared the items instead of each storing our own. It was also a great group activity, I mean who doesn't have fun going to Target?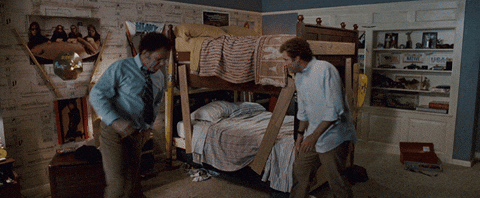 Not all quads have the same layout, ours had a bunk bed layout which led to having a little more space to move around in. The grounded/bunk bed assignment was given as you signed up for the dorm, there was not an option to choose. The bunked beds took some time to get used to, the first few days of the school year started with one of our bunked roommates hitting their head on the ceiling…Ouch!
Our quad was basically divided in half, one side had one set of bunk beds and two desks and the other side had the other set. Pictured above is my bunkmate's and my side of the room.
In our suite we have a full bathroom and a 1/2 bathroom that has its sink in the hall. The hall sink makes it easier for everyone to brush their teeth in the morning while people are coming in and out of the bathrooms and showering.
Wabash Amenities: 
Living in the dorms also grants you access to the following amenities:
Every floor has a lounge, within the lounge there is a communal microwave, mini fridge, and sink.
Living in the Wabash was a great experience. The location of the building is in the heart of Chicago and is the second tallest academic building in the United States. The view from any room in the Wabash building is beautiful. I look forward to returning to the dorms for the next school year!
If you have any questions visit RU's Residence Life or leave a comment in the comment section below: