Four Things I Wish I Had Known Before I Started Auditioning
By Angela Yu, MM Voice Performance
December is approaching and I can already hear the sleigh bells, carols, and not-so-silent screams of performers bracing themselves for audition season. As a grad student, I cannot offer much in the ways of quelling fears. To be perfectly honest, I am still trying to figure that out myself. But with my few years of experience and a seasonal Starbucks drink in hand, I am here to share with you some advice I wish I could go back and tell my adolescent undergraduate self.
(Keep in mind that this is from the perspective of an operatically trained vocalist. Some of these aspects may not directly apply to you, but I hope that you can take away some encouragement, if not a little enjoyment, from reading this article.)
You cannot control your talent, but you can always control your preparedness
Let's face it, humans are unpredictable and there are going to be some days where we can function and perform better than others. This says nothing about our artistry, it's just a fact of life. Not only that, but "talent" is a subjective term. What you may consider a spectacular performance may not be what the people behind the desk are looking for. Conversely, what you may think is the worst display of your artistry might be ignored by the creative team as they see the talent that you possess.
Therefore, the best thing you can do for yourself when prepping for an audition is focusing on the aspects you have control over:
Showing up to your audition site with ample time
Making sure your materials look pristine
Spell checking your resume and keeping it updated on a regular basis
Practicing what you plan to present until you can do it with the utmost confidence
Whatever happens in the audition room will happen, but as long as you have control over as many elements as possible, you can walk out of there knowing you did the best you could.
There's no crying in baseball, or performance.
To be completely honest, I've never watched the movie that this quote is from, but I find it very relevant to our career path. When I think back on my worst audition stories, the traumatic part was never the mistake but the reaction that followed. This meant stopping everything, crying, apologizing, and more crying. Have I ever gotten a job because someone hired me out of pity? No. And what's more? I would not want that to be the reason for someone to hire me. We are auditioning to be recognized for our hard work and artistry, so no matter what snags or hiccups may occur, we must make that the focus at all times. Take a breath if you need to, but keep going. You will feel so much better for it.
Take a moment for yourself
To be successful, it is important to get yourself into the right mindset. Taking even five minutes beforehand to develop a mental routine will help to clear your head, eliminate distractions, and focus on your performance. The most effective routine is going to be different for every individual, so keep trying new things until you find what gets you in the best head space to perform.
One option is setting clear goals for how you want the audition to go, envisioning the way you want to walk in, the way you want to introduce yourself, the way you want to produce a note or speak a line. It is important to use positive, assertive language in your mental routine. For example rather than "don't mess up the high note," a thought which inevitably has you imagining messing up the high note, re-frame your language to say "I am going to nail this high note."
Another approach to a positive mental routine is to visualize the beginning of your score or monologue to focus the mind and set you up for a strong start. If you do not feel like you have the time, simple breathing exercises are a quick and incredibly effective way to clear the brain of excess chatter.
Landing the gig is not the goal
Yes, we all want to get paid and make rent, but success in the career of a performer is not so black and white. By going to the audition with the sole intention of getting the gig, you are saying that your success lies in whether or not this goal is achieved. But more often than not (and yes I know I am repeating what I said in the first point) the panel is not concerned about your talent level. They know you are talented based on the fact that you are studying this craft, as is every other auditionee in that room. The panel is looking for is a specific sound, look, personality, and other factors that are completely subjective and out of your control.
So if landing the gig is not the main goal, what are other worthy goals that you can consider for an audition?
Being heard
Making connections
Exposing yourself to new repertoire
Building your confidence for future auditions
The simple joy of being able to perform for others and recognizing that you are lucky enough to be pursuing this as your life's work
With these few tips in your hand, I wish you the best of luck in all your audition endeavors and a happy holiday season!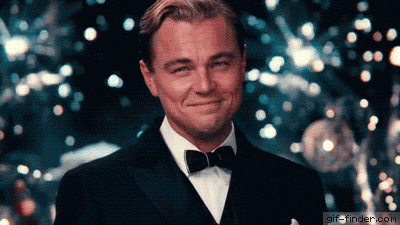 Still nervous? Here are some bad audition stories as a friendly reminder that even the best in our industry go through rough patches:
Beth Malone, Fun Home
"Somehow I ended up at a DANCER call for Lincoln Center's South Pacific. And instead of leaving I stayed and tried to learn it. Completely demoralizing… I left in the middle. Had to call my agents to explain. Aw. Ful."
Steven Pasquale, The Bridges of Madison County
"I sang (pretty damn well if memory serves) "Anthem" at an audition, and a very well-known casting director completely dismissed me by asking if I studied singing, and that if I didn't, I should. Then he insulted the way I looked, and that was that.
I have since been offered many things he's cast and have agreed to do none of them. Mostly because they sucked, but also? Because I haven't forgotten how sh*tty a moment that was. It is EASY to do your job, any job, without being jerk. It's simply a choice. If the President can do it? So can you. Full-on Scorpio mode right now, PS."
Chris Hemsworth, Thor
Turns out, Hemsworth almost lost out on the role of Thor—to his little brother! During his initial go-round, he got audition jitters, and didn't even get a call back, he told W magazine. "I was intimidated by the director, Kenneth Branagh. To me, he is Shakespeare. My brother, Liam [Hemsworth], was luckier. He was one of the final five guys up for the part." But then the casting directors went through the final five without finding their Thor. That's when Hemsworth the elder swooped in. "My manager said, 'If you liked Liam, maybe you'll also like his older brother.' That time, I was pissed off. I didn't care about Shakespeare anymore. Swagger got me the part."
Joyce DiDonato's career sent her across Europe, where she had thirteen auditions in sixteen days. One leg of the trip involved an overnight bus ride in Spain with a chicken on board. After each audition, Goldstone heard such feedback as "Not quite ready" and "Very American, with all the hair."
Instrumentalists, theatre students, friends of the arts: do you have your own pieces of audition advice, whether broad or specific to your craft? Do you have a bad audition story and no shame or dignity? Feel free to share in the comments!